All eyes here in the states will be on election results tonight, and all the major graphics desks have been hard at work to provide you up-to-date results as the numbers start to roll in. While you'll be able to see results just about anywhere you look, here are some of the online spots to keep an eye on. They've all got the red, blue, and yellow map, but each provides different functionality.

The New York Times of course their usual expansive (and stylish) election coverage. This time around, they've also got a split screen view that will let you compare results to that of past elections since 2002.

USA Today makes it easy to flip between current results and projections.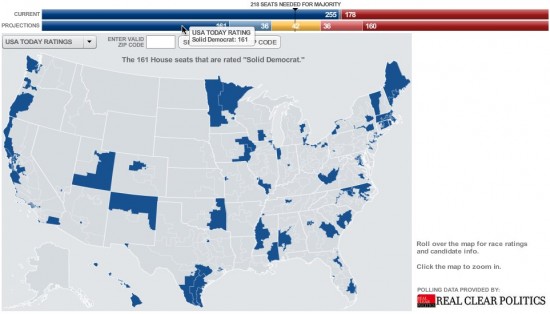 The Washington Post lets you filter to focus on the areas that you're interested in. Select among races to watch, swing districts, and all districts, or refine based on demographics such as poverty level or age.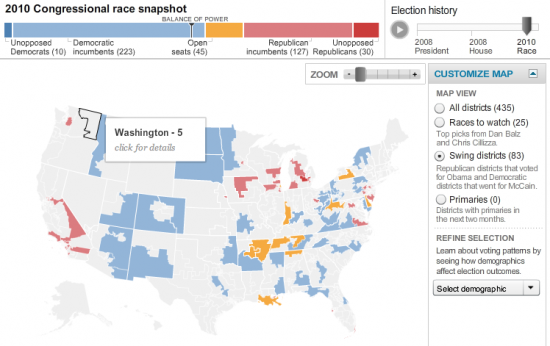 Finally, msnbc has the standard interactive map, but also has some good stuff on voter confidence index and polling results.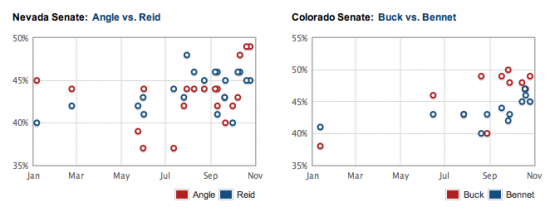 Where you will be looking to for your election results?