President Obama announced his 2011 budget proposal. How does it compare to last year's budget? Shan Carter and Amanda Cox of The New York Times compare the two plans. Red indicates a decrease in the percentage of the budget dedicated to the respective area, and green is for growth. Zoom in for a better view of the smaller areas.

Big decreases for Medicaid grants, veteran benefits, and unemployment insurance. Major increase for education, Medicare, and administration of justice.
This of course takes budget forecasting into account, which Cox shows isn't all that accurate sometimes.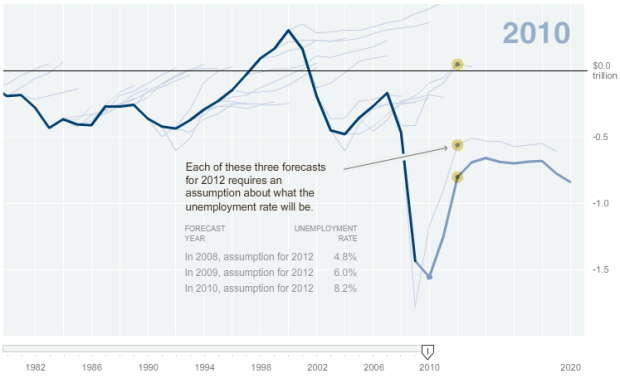 [via @nytgraphics]