Some movies are popular everywhere. Others are popular only in certain regions. The New York Times, in a nice team effort, maps rental popularity by zip code for large regions in the US.

Select a movie and get the maps. The darker the region, the higher in rental rank on Netflix. Regions are colored if the movie is in the top 50. The above, for example, maps the popularity of Wanted.
Browse a little more, and you'll notice some interesting patterns. Look at this split in Washington for Frost/Nixon.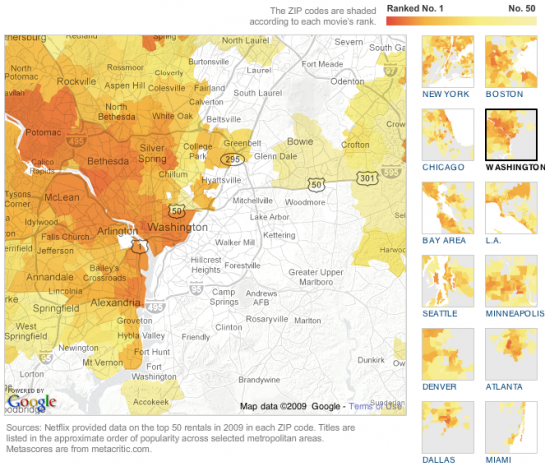 Then here's the same region for Lakeview Terrace.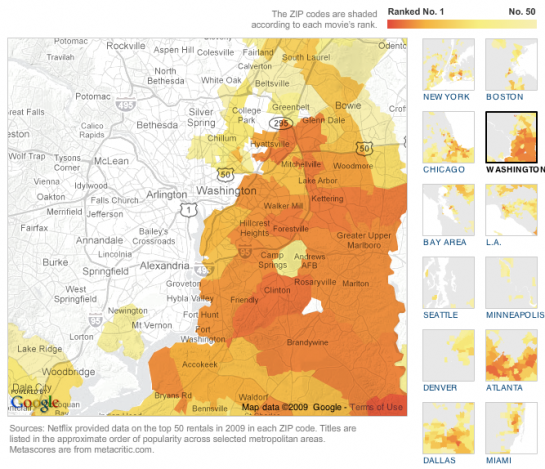 I bet there are some demographics that correlate strongly with that divide in movie interest.
There are also movies that are popular – except in the city centers. Paul Blart: Mall Cop anyone? I'm guessing no if you live in the city, unless you live in Los Angeles. I suppose you need a more refined palette to understand the complexities of a fat man falling down. For the record, Paul Blart is in my rental queue.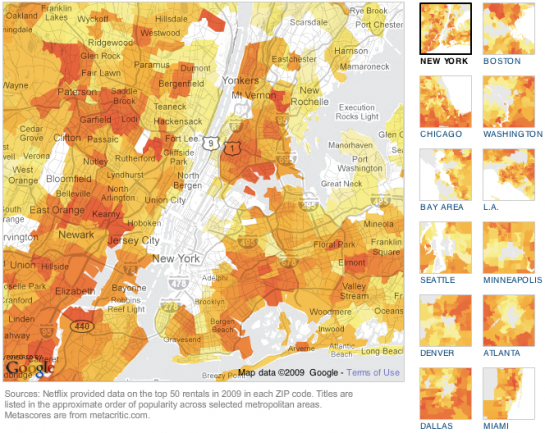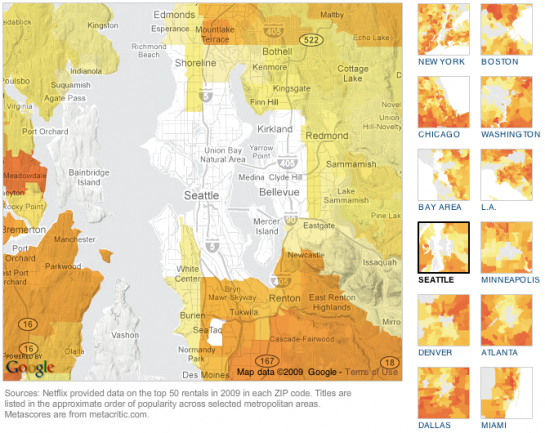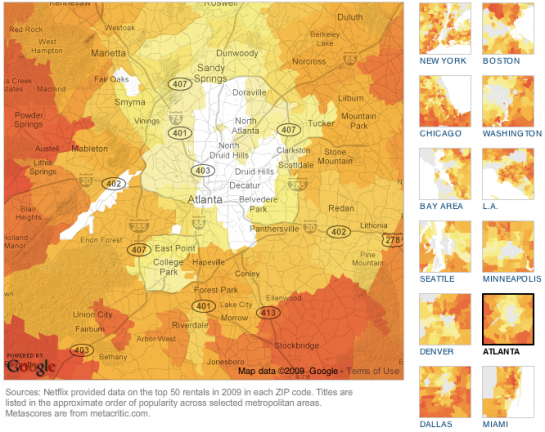 Great job, NYT. I think I just spent a good hour browsing this one. How's that for engaging data? Give it a try for yourself. Can you find any interesting patterns?
[Thanks, John]