How has consumer spending changed over the past 25 years? Do we spend more on some things and spend less on other than we did in the early 80s? In this interactive, based on data from the Bureau of Labor Statistics, you can explore just that.

Some stuff hasn't changed all that much. Entertainment for example, is up less than a percentage point for the average American, and that change is just recently.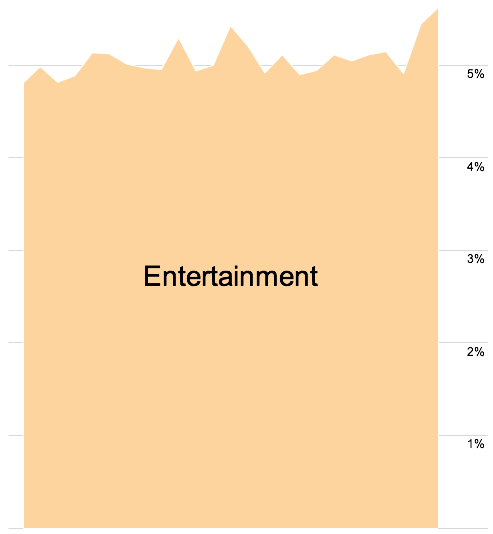 Apparel, on the other hand is a different story. Spending portion wasn't that high to begin with, so the 2+ percentage point drop is significant: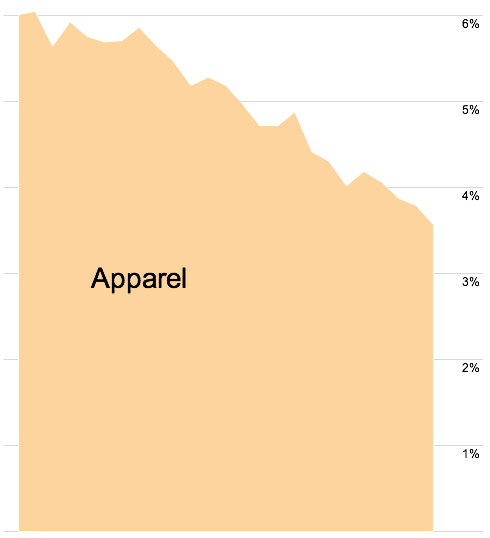 Take a look at the interactive to explore for yourself.