With their usual flare, GOOD Magazine maps the death penalty around the world according to Amnesty International. Here we see that the philosophy varies quite a bit from country to country; however, most countries have either abolished the death penalty or only use it in exceptional cases. The death penalty is still in use in about 30 percent of countries. Like the map of drinking age though, I suspect laws vary within the countries.
From a design perspective, let's look at this version from Wikipedia: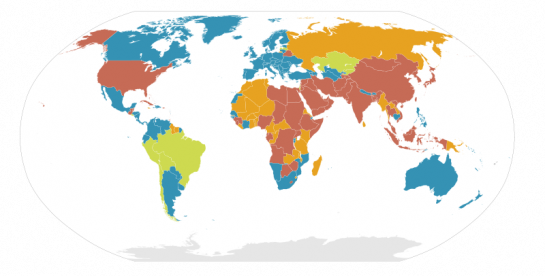 GOOD's map is highly stylized (like a prison fence). Wikipedia's is a straightforward map with a more accurate projection. Which version of the death penalty map do you prefer?
[via Simple Complexity]