I was in Chicago last week for Wired NextFest – it was impressive, beautiful, engaging, and imaginative. While I had fun presenting some of my own work, it was even more entertaining looking at (and trying out) the other exhibits. Here are some of the highlights of the event.

Let Me Guide You
The GuiaBot is a fully autonomous robot that can take you places. It doesn't just go point to point to though. It greets you and will change its path if there's something or someone in its way using a a video camera as its eyes and a set of lasers for awareness. They put the GuiaBot in front of the robotics section, and as people passed, it would say, "I will wait here until someone comes near me." It was fun to watch people first look perplexed, interested, and then finally surprised by how human-like the bot was.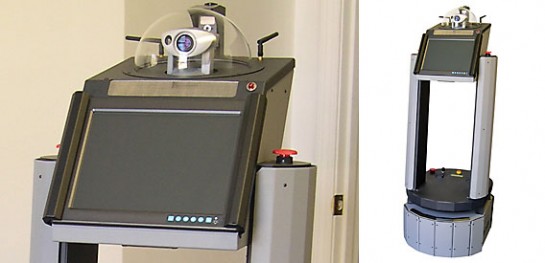 Think Inside the Poem
Flower is a game for the Playstation 3 by thatgamecompany. It takes place in both an urban setting and a beautiful fantasy world of grassy green and meadowy fields. The music and the graphics were awe-inspiring. thatgamecompany's goal is to immerse the player in a poem, so to speak. I'm not much of a gamer, but I thoroughly enjoyed playing this Flower.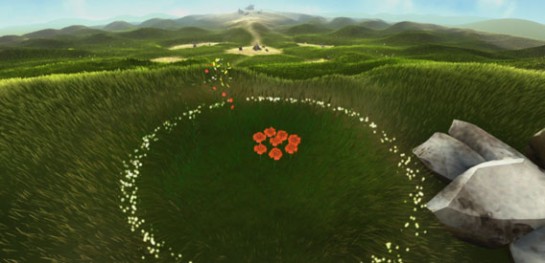 Control the Ball with Your Mind
Two people sit down at a table with a ball in the middle. They strap a contraption that measures brainwaves around their heads. The goal is to move the ball to the opponent's end, but the ball will only move if you relax. Whoever is most relaxed will win. The game? It's called Brainball. I thought it was fun use of data.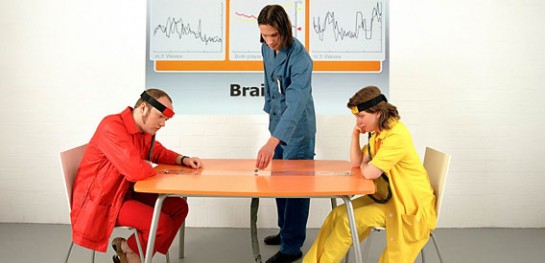 Immerse Yourself in the Dome
I unfortunately didn't get a chance to try the Immersa-Dome, but I heard some good things about it and it certainly looked fun. Instead of the giant virtual reality goggles, step into the Immersa-Dome. Panoramic views, scents, and vibrations get thrown at you as if you were really there.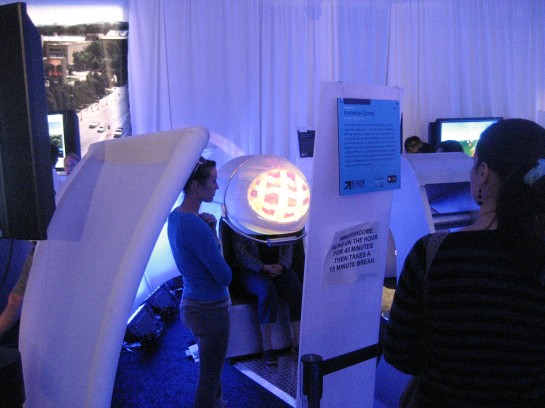 Who Needs an Engine?
Yeah, that's right it's a human-powered car. Four back-to-back passengers sort of pump the handles which generates electricity. The Imagine_PS, from HumanCar, can move up to 60 miles per hour.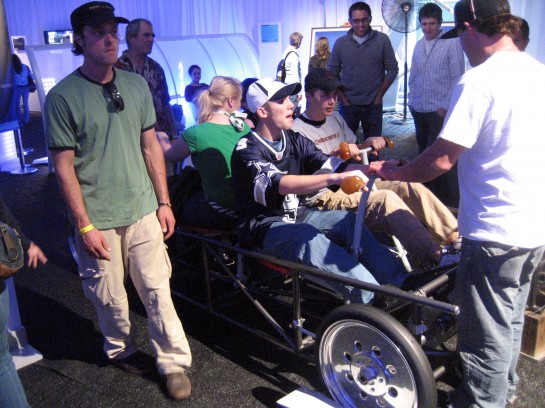 Track Your Personal Environmental Impact
The project that I'm a part of is called the Personal Environmental Impact Report (PEIR). We let you track how you impact the environment and how the environment affects you with just a standard GPS-equipped mobile phone. No pollution sensors required.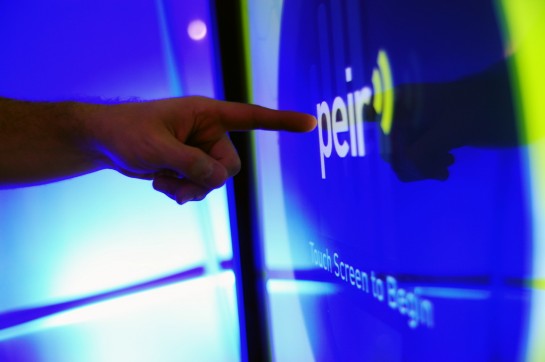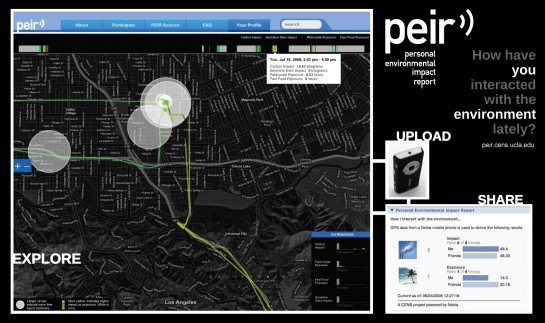 Dine On the Best Food Around
Technology wasn't the only cool happenings at NextFest. There was a special event from Alinea, a popular upscale restaurant in Chicago, and I got to attend! Grant Achatz, a very critically-acclaimed chef, demoed, and I got to taste some incredibly interesting food. It's kind of hard to describe. It's unlike anything I've ever eaten.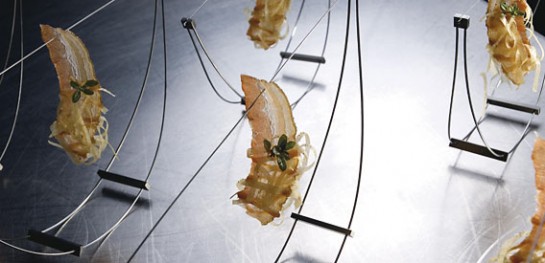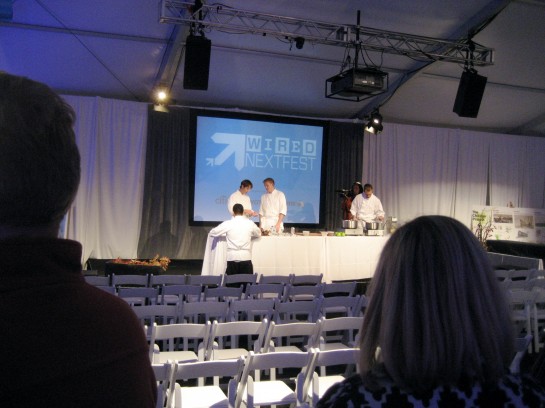 The Bean – Of Course
Finally, you can't go to Millennium Park without checking out the Bean. It's a beautiful piece of architecture in the shape of a bean. Ooo, shiny.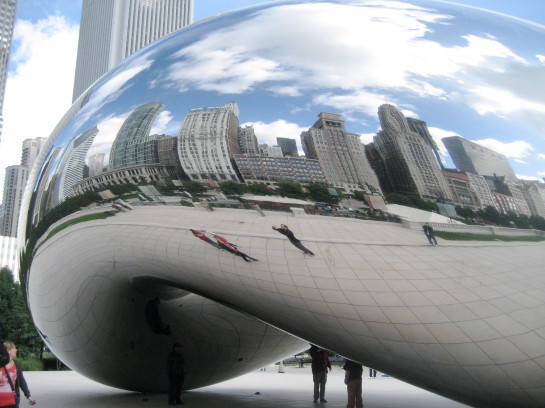 Anyways, that's just a taste of what's going on at NextFest. I'd be sitting here forever if I wrote about about what I thought was interesting at the event. There's a ton of cool stuff, so go take a look see if you're in the Chicago area. It'll be worth it (especially since it's free :).