Remember the NSF visualization challenge announced at the beginning of this year? Nine months have come and gone, and the winners (and several honorable mentions), from five categories, were announced today. Above is Life in a Biofilm, which won honorable mention in the Informational Graphics category, by Andrew Dopheide and Gillian Lewis from University of Auckland.

The five categories were:
Photography
Illustration
Informational Graphic
Interactive Media
Non-interactive Media
Naturally, visualization of scientific phenomena dominated the field, but there were also some others in the mix as well. Here are a few of my favorites.
Squid Suckers: The Little Monsters That Feed the Beast by Jessica D. Schiffman and Caroline L. Schauer from Drexel University
This was an honorable mention from the photograph category. Yeah, that's right – the photograph category. Below is actually an electron micrograph of the 400-micrometer bellies on the tentacles of a Loligo pealei squids. Yikes.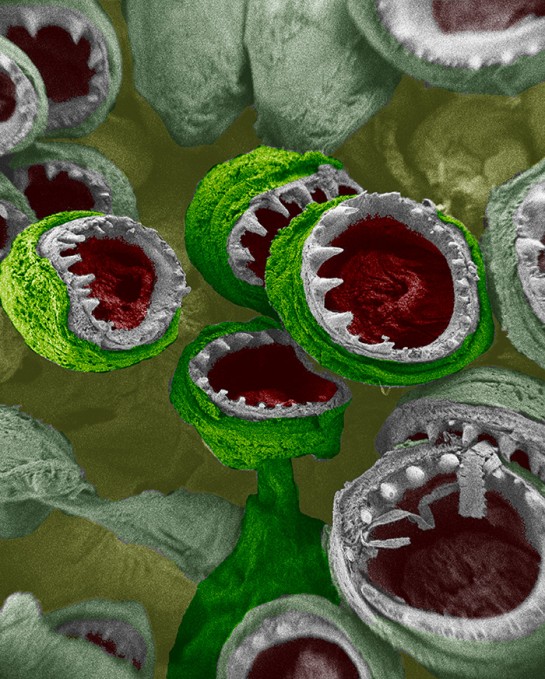 Zoom Into the Human Bloodstream by Linda Nye and the Exploratorium Visualization Laboratory
It's a beautiful piece of art depicting the human circulatory system that won first place in the Illustrations category. Look at all the blood and stuff coming out of the jolly giant.

Visualizing the Bible by Chris Harrison of Carnegie Mellon University and Christoph Römhild of North Elbian Evangelical Lutheran Church
Visualizing the Bible was really the only non-sciencey one out of the bunch. It got honorable mention in the Illustrations group. Haven't we seen this one before? I think we have.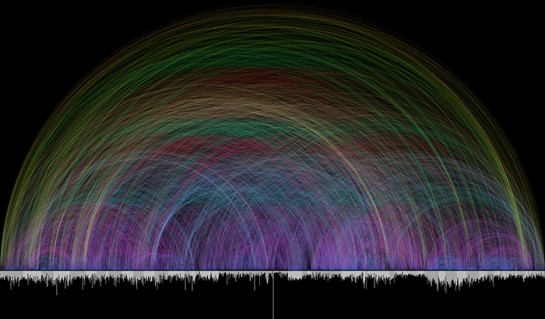 Congratulations to all the winners. Great work. Check out the other winners of the NSF visualization challenge at the NSF news page.