There's reading a book, and then there's looking at, exploring, and experiencing a book. That's what these 12 book visualizations are for.

Thousands of books are displayed as one giant pile, arranged horizontally by time, and vertically by color of the cover.

Put in a search query, and get the results arranged in a way that spells out your query. Below was my search for visualization. I didn't even notice that something was being spelled at first.

Ben Rubin's work at the Minneapolis Public Library. It's beautiful physical installation that shows the most recently checked out books on two elevator cab displays.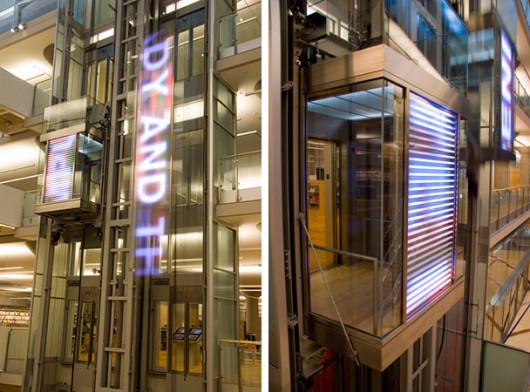 Actually five different views for books on Amazon – grid, stack, pile, list, and graph. Below is the graph view which shows books on a two-dimensional graph with price on the y-axis and sales rank on the x-axis.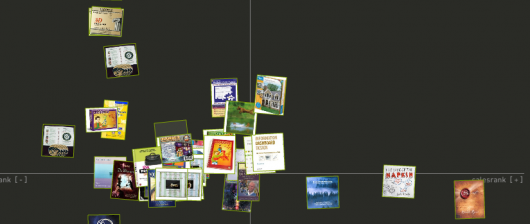 Taking a look at the similarities between works of text. Radius is word count and central angle represents coinciding words.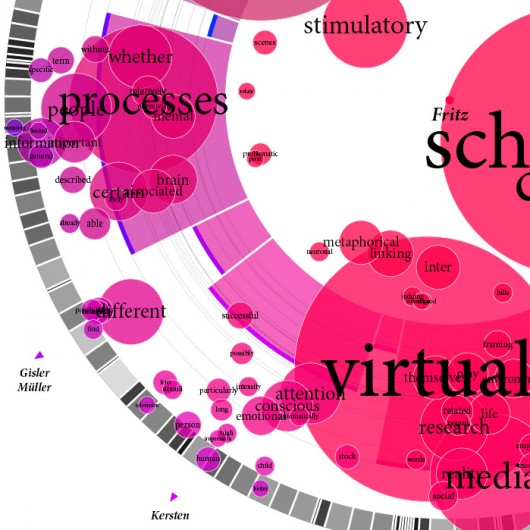 Books arranged in network graph format. Type in a search term and get initial search results; wait a little longer and related books will start popping up.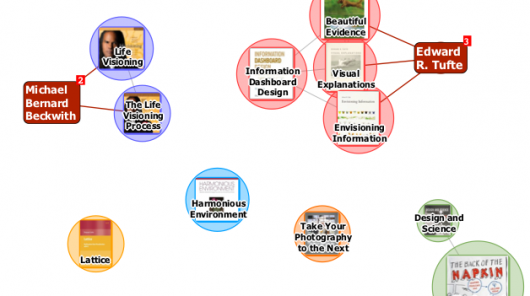 An oldie, but a goodie. Most well known for visualizing Alice in Wonderland in a way we'd never seen before. TextArc is one of my favorites.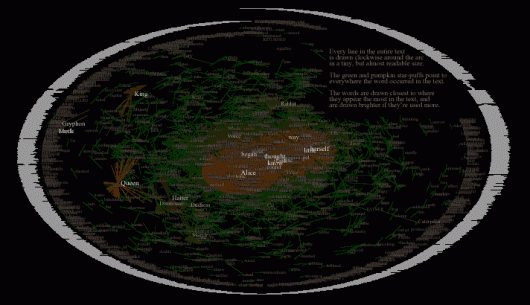 Amaznode is similar to the previously mentioned Touch Graph, putting search results and related book in network graph form.

This one focuses on the authors and uses some kind of multidimensional scaling to place similar authors closer to each other.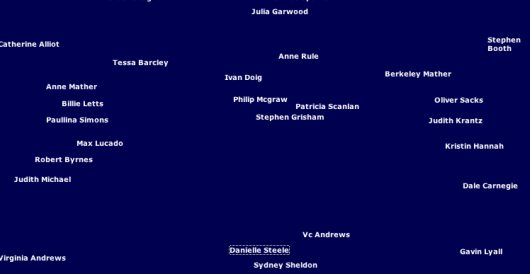 This is actually three different visualization by Chris Harrison for the grand daddy of all books in the world (sales-wise) – the Bible.