Editing photos as if they were audio files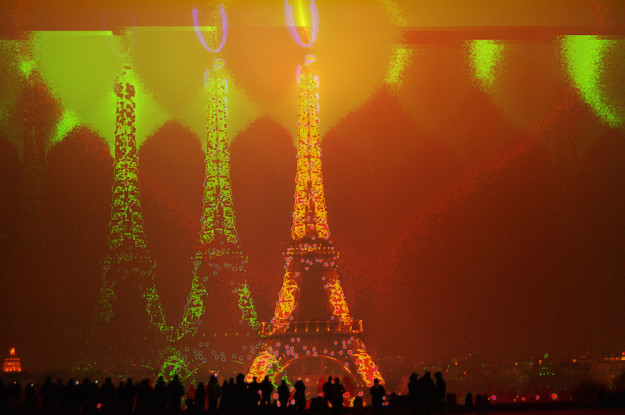 Masuma Ahuja and Denise Lu for the Washington Post applied a technique called databending to a bunch of photos. The idea is that computer files — even though they represent different things like documents, images, and audio — encode data in one form or another. It's just that sound files encode beats, notes, and rhythms, whereas image files encode hue, saturation, and brightness. So when you treat image files as if they were audio, you get some interesting results.
See Jamie Boulton's post from a couple of years ago for a detailed description on how to do this yourself with Audacity Effects.