A decade of college degrees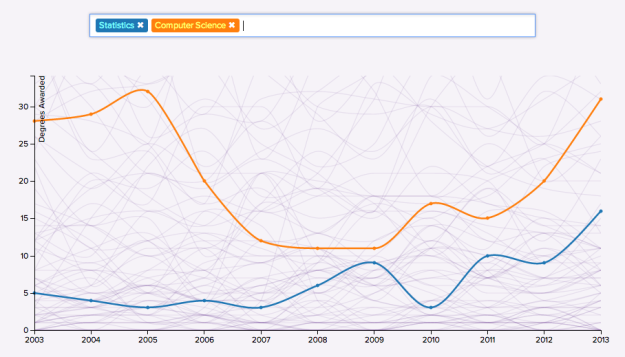 North by Northwestern looked closer at degrees awarded by their university over the past decade. Simply enter a degree to see the trend. As the makers note, the number of degrees is a lagging indictor of major popularity, since people pick their major and graduate three years later.
Be sure to keep scrolling past the interactive for some explainers. Also, you can download the time series data for your own perusal via the link in the footnote.