The real A/C repair schedule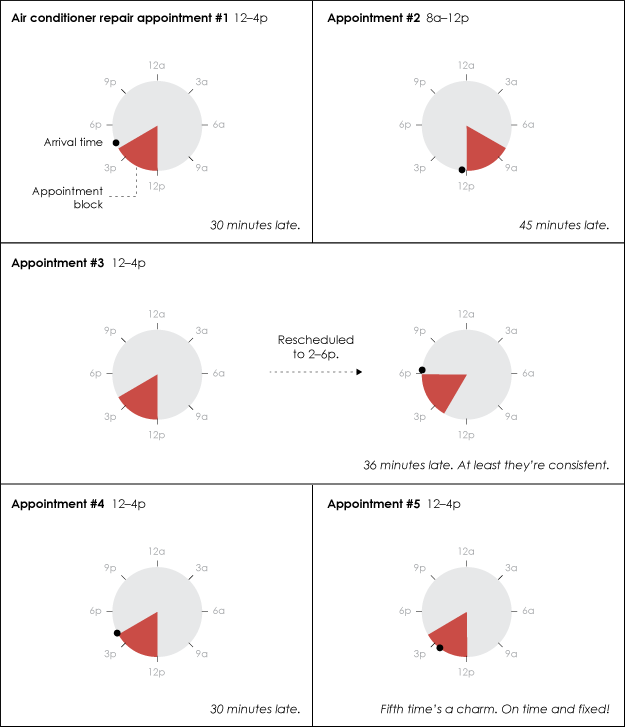 My central air conditioner started to suck about a month ago, so I called A/C repair. It took them five appointments, four to assess the problem and one to fix it. The trouble was that for each appointment they'd give me a four-hour window, and every time except the last, they arrived about a half an hour outside the window.
I think they might need to tweak their scheduling system, unless their end game is to set expectations so low that an on-time arrival seems amazing. If that's the case, well, I slow clap in your direction, A/C repair.