Soda versus pop on Twitter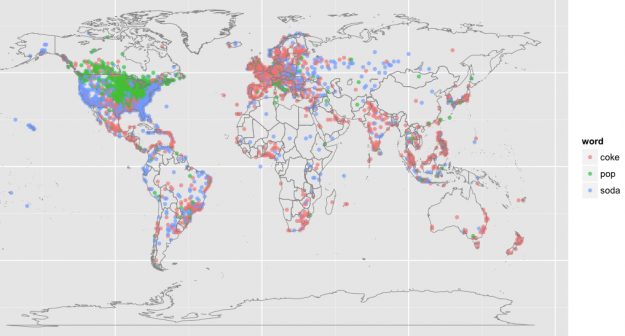 Edwin Chen, a data scientist at Twitter, explored the geographic differences in language usage of soda, pop, and coke. We've seen this before, so it shouldn't be surprising to see that in the United States soda is dominant on the coasts, pop in the midwest, and coke in the southeast. The global view is new, with coke basically penetrating almost all of Europe.
What I think is most interesting though is the idea of tweets and status updates as data that represents cultures. There are applications that keep track of tweet volume, number of replies, and when the best time to share a link is, but in ten years none of that will matter. These miniature data time capsules on the other hand will be worth another look.