States with the most and fewest firearms murders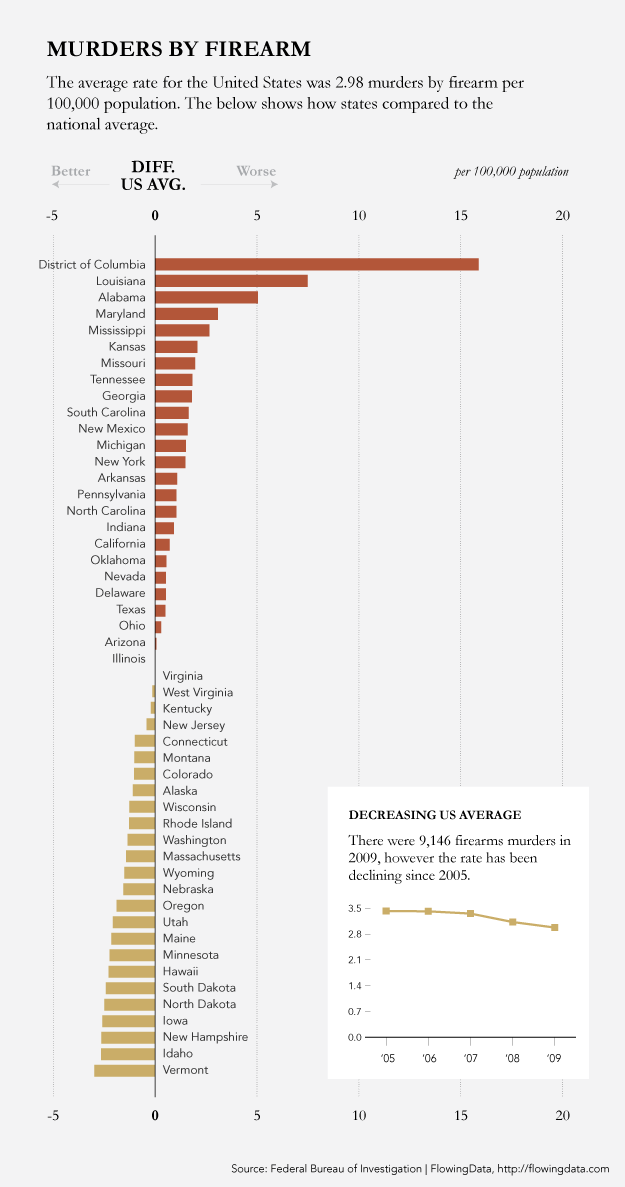 According to 2009 numbers reported by the Federal Bureau of Investigation, DC, Louisiana, Alabama, Maryland, and MIssissippi had the highest rates of firearms murders. On the opposite side of the spectrum, Vermont, Idaho, New Hampshire, Iowa, and North Dakota had the lowest. Time to move into a bed and breakfast.
Update: Made some small changes to the copy, so that everyone and their mom isn't confused.