You fix the budget puzzle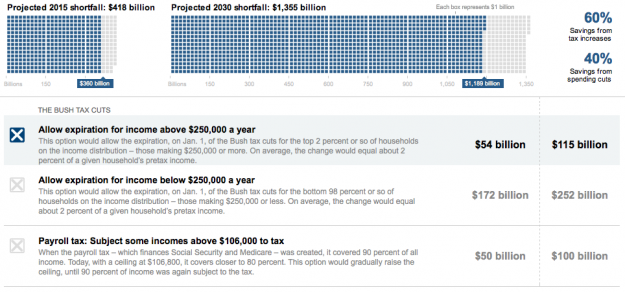 Not pleased with how the government is handling the budget and deficit? Fine. You fix it. The New York Times provides a budget puzzle:
Today, you're in charge of the nation's finances. Some of your options have more short-term savings and some have more long-term savings. When you have closed the budget gaps for both 2015 and 2030, you are done. Make your own plan, then share it online.
Choose wisely.
[New York Times via @mrflip]