Unemployment rates over this past year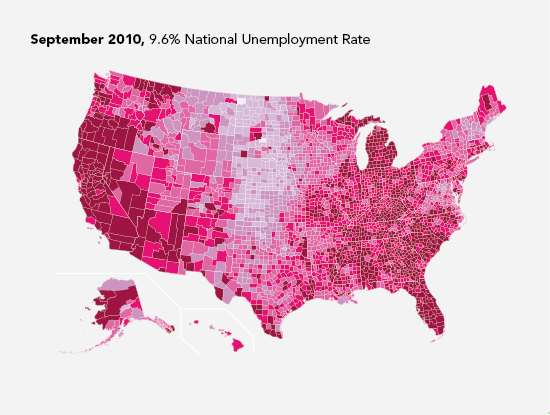 I took a look at unemployment rates about a year ago, and I got to wondering if it's changed at all over the past year. Not really. It's still stuck in the 9 to 10 percent range, according to the Bureau of Labor Statistics. It looks like it could be a while until things get better.


I've uploaded the processed data, and the Python script I used to generate these maps, which is a modification of the code from my previous tutorial on how to make these maps. The same series of maps that show month-to-month changes instead of the actual unemployment rates would be interesting.