Who gets what if tax cuts are extended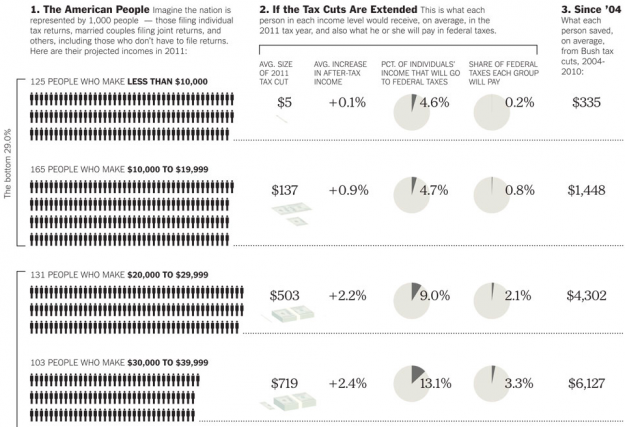 There are some major tax decisions to be made soon, and they'll affect you differently, depending on what bracket you're in. Bill Marsh of The New York Times takes a stab at showing the differences. The American population is put into context with a hypothetical population of 1,000. For example, if America was a population of 1,000 people, 125 of them would make less than $10,000. Piles of Benjamins shows average size of the 2011 tax cuts.
We saw the same tax topic explored by The Washington Post, except their's was interactive and showed costs with Obama's proposed plan. Which one works better? My vote is for NYT. It takes up a lot more space, but it's much more straightforward and to the point.