Driving habits and gas prices shift into reverse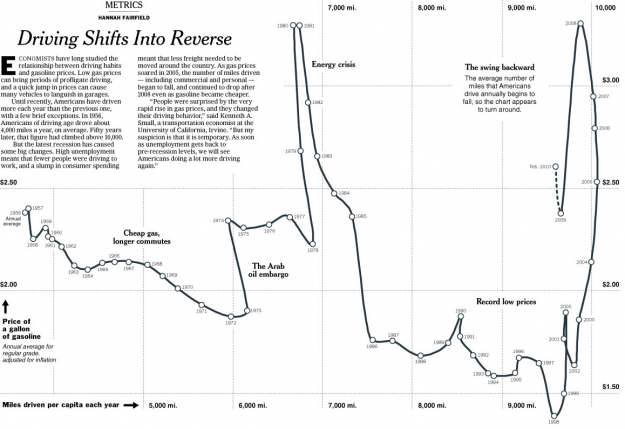 Hannah Fairfield of the New York Times looks at driving habits and gas prices over the past six decades. Miles driven per capita is on the horizontal, and the adjusted price of gasoline is on the vertical. The drawn path indicates order in time.
Americans have driven more miles every year than the year before, almost every year, but there's been a swing as of late. High unemployment has meant less people driving to work, and less consumer spending means less freight moving across the country. As a result, the path appears to swing in the opposite direction.
[Thanks, Craig]