Track Presidential Approval Ratings and Compare to Past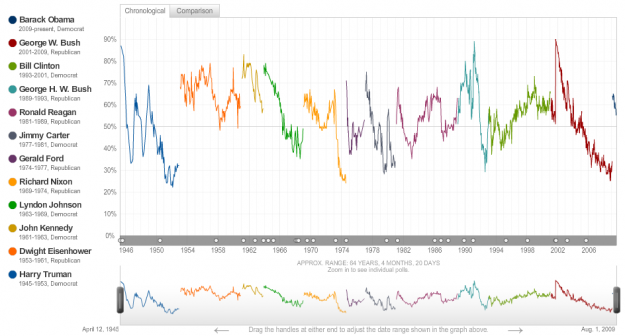 From William Couch, Kristen Novak, Michelle Price and Joshua Hatch of USA Today, this tracker tool lets you compare ratings of past current and past presidents according to Gallup polls.

There are two views. The first (above) is ratings in chronological order. Each color represents a different president and a timeline towards the bottom highlights significant events during the presidency. One thing you'll probably notice right off the bat are the giant spikes in approval ratings during war and invasions. Yikes.
The second view lets you compare. Select the presidents you're interested in: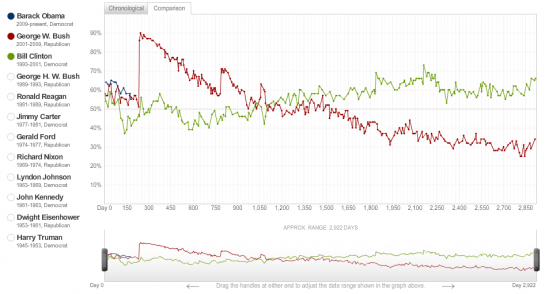 [Thanks, William]