Who's Going to Win Nathan's Hot Dog Eating Contest?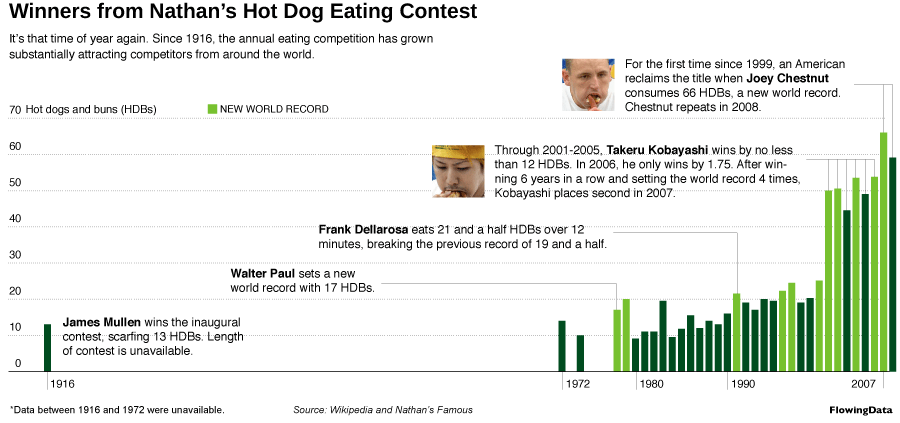 It's July 4 this weekend. You know what that means, right? It's Independence Day, and really, there's no better way to celebrate than to stuff down as many hot dogs down your throat as you can in ten minutes. Or if that doesn't sound appetizing, you can just enjoy watching the annual Nathan's hot dog eating contest on Coney Island.

Joey Chestnut won the hot dog crown for a second time last year. Will he win again or will Takeru Kobayashi take back the crown? Punch your ticket in the poll below. Take a look at the full version of the graphic above to make a fully educated decision.
{democracy:10}