I'm not sure how I just came across this now, but the Truth Facts comic by New Creations is right up my alley. It's essentially a collection of charts and illustrations that finds humor in mundane, everyday stuff. I've felt the above all too well.
I liked this sports bar name generator too.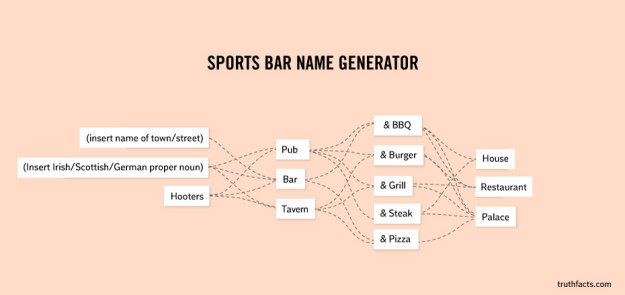 Lots more in the archive.