Census is any country is important in making major policy decisions and can affect your day-to-day, but it's not always obvious how. Leading up to the August 9 Australia Census, the Australian Bureau of Statistics put together an interactive called Spotlight, which helps its citizens understand the data a little better.

Spotlight takes some of the data from the last Census – conducted in 2006 – and turns it into a simple interactive movie, to show just a few of the interesting things that the Census can tell us about Australia's people and population.
As you go through the interactive, it asks you little bits about you such as gender and where you live, and then tells you information about what Census says about you and what's around. It also zooms out to put things in perspective.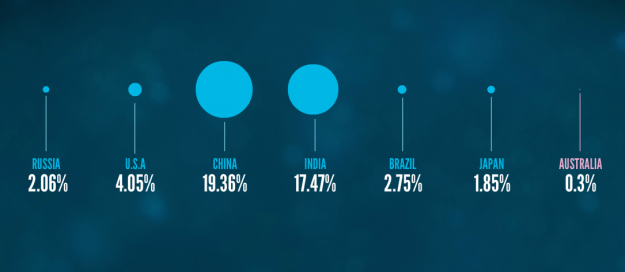 The voice-over helps to make it extra playful. Even as a non-Australian, I found it pretty entertaining.