I came across some UFO sightings data on Infochimps, from the National UFO Reporting Center, and it seemed like a good excuse to mess around in R. I was just playing around, but the globular result was kind of fun to look at, so here it is.

The dataset is 60,000 sightings, but the above shows about 45,000 locations that could be geocoded immediately. The whiter the region, the more sightings there were in the area from 1906 to 2007.
Is it just me, or does the map above match up with this other map of major US airports?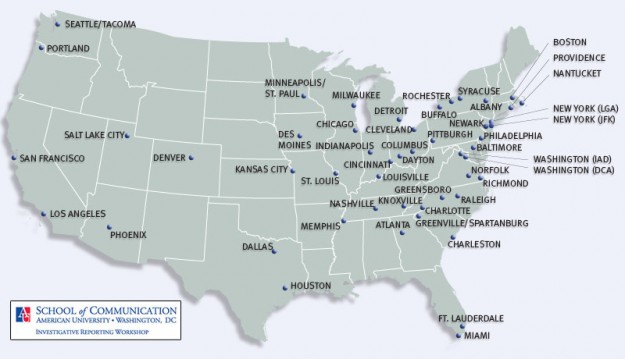 Could some of the sightings actually be… airplanes? Nah. The aliens are coming. Luckily I have a big bat, several glasses of water, and asthma to keep me safe.