A lot of the time when making plans to meet up with friends or family, you're not so concerned with how far possible locations are than you are how long it takes to get there. Similarly, when deciding where to live relative to your workplace, you care more about how long it takes to get to work in the morning than you do how many miles away it is. Mapnificent lets you do this. Place the pin on the map, and see where you can get in a specified amount of time via public transportation or bicycle.

You can also search for locations near you, such as coffee or restaurants. It's built on top of Google Maps, and it works similarly, but the difference is that locations within your time range are highlighted.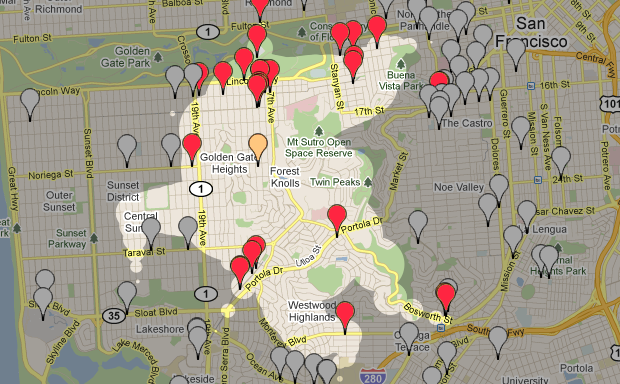 For a full explanation of the beta application, watch the video below, or just give it a try for yourself. It's a simple concept, but potentially really useful.
[Mapnificent via @ricardmp]