You've seen population changes at the state and county level, but with Census data, you can zoom in all the way to the block level. Stephen Von Worley breaks it down.

Nationwide, one feature stands out: the bumper crop of fresh suburbs that ring almost every metropolitan area. Where did all of these people come from? A zoom into the Midwest suggests the answer. The new tract developments appear to be sucking the life out the older neighborhoods, which bear the scarlet tints of waning population
Colors range from red, indicating a complete emptying of the block, to blue, indicating a double in population since 2000. Gray means no change. So as your browse through each city, you notice a lot of blue rings with red in the city centers.
Above shows the growth in Detroit. Below, the map for Las Vegas, the ring is even more obvious.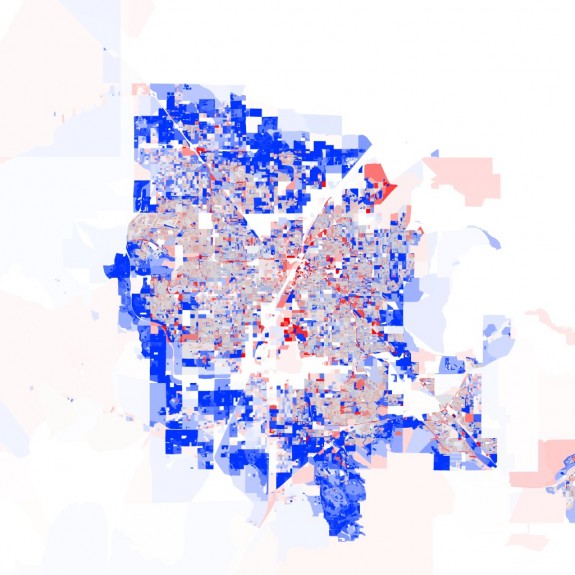 Boston is the only city you don't see the ring pattern. Maybe some locals can chime in on why they think that is.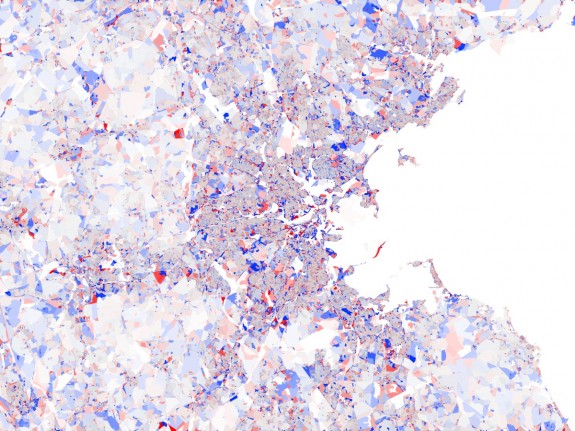 See the rest of the series here.
[Data Pointed | Thanks, Stephen]