I think we've all grown accustomed to this by now. Designer Nicholas Felton, known for his quantified annual reports on his life for the past year, just put up his Report for 2010. This one though isn't for Nicholas. It's for his late father. It's breakdowns for where he lived and traveled, postcards sent, and people he spent time with.

The design and aesthetic are beautiful as usual, but my favorite part is that the data was derived from old planners, mail, and old-school projector slides, pictured below.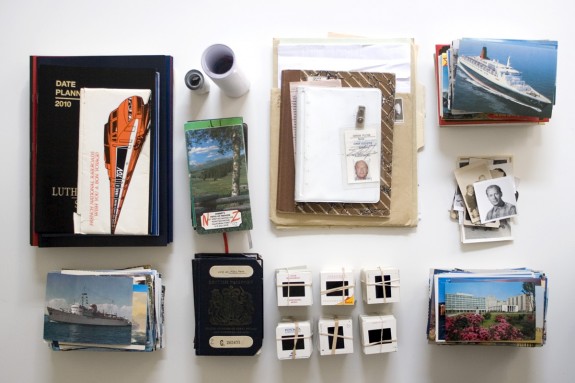 It's a this is your life in data.
The report is currently available for pre-order in pamphlet and poster editions.