Wikipedia's annual fundraiser is in progress. If you haven't noticed already, when you go to the site, there's a banner on the top that asks for donations. A few weeks ago, Wikipedia tested four different banners (below) to see which one resulted in the most donations, and they just posted the data for the test (along with some others). Can you visualize this?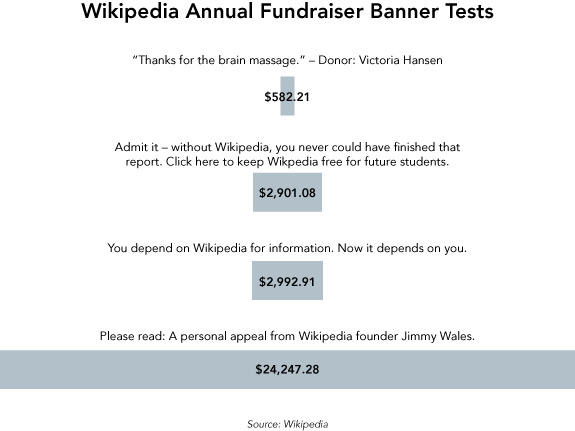 The Jimmy appeal banner was the big performer by far, earning more donations as wells a much higher click through rate. The results page shows about twice as much donations for the Jimmy banner, but via the spreadsheet with the more specific breakdowns, that's actually because the Jimmy ad ran twice as much as the other three.
What's your take on the data? Get the spreadsheet here, and post links to your graphics in the comments.
Deadline: Friday, November 19.




[via @kevinweil]