Do you know who you'll be voting for this year? It can be tough deciding with all of the different issues and candidates. The commercials on TV don't exactly help all that much either. VoteEasy, brought to you by Project Vote Smart and developed by Portland-based design firm Periscopic, helps you make an educated decision. Input the issues that matter to you, like abortion, public healthcare, or capital punishment, and VoteEasy will show you the candidates who best match your ideals in your area.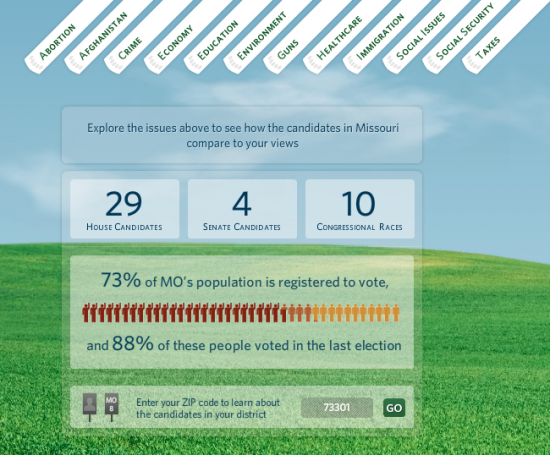 The best part about VoteEasy is that it actually does help you make decisions about who to vote for. It lets you explore through a fun and engaging interactive without sacrificing clarity and accuracy. It has a really similar feel to Periscopic's previous work, Congress Speaks.
They don't have data for all the states' candidates year, but according to the site, they'll be getting there soon in the next few days.
So who are you going to vote for?
[VoteEasy | Thanks, Kim]