Ever notice how pants seem to fit differently from store-to-store even though they're labeled as the same size? Why does the 36-inch at Old Navy feel kind of loose but the same size at The Gap feels like you had too many fries at lunch? Here's your answer from the Esquire Style blog. The actual size (from this über-scientific study, I am sure) tends to be bigger than the size as advertised. A 36-inch waistline actually means 41 inches in Old Navy units.

And just for kicks, here's a simplified remake. I opted for a graphic sans belts and tape measures, but sorta less fun.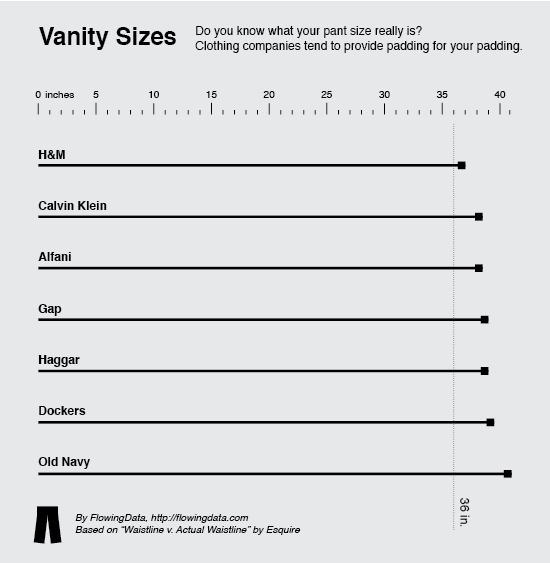 Update: It just occurred to me this would be a great challenge. You've seen my remake, now let's see yours. Post your redos in the comments below by Friday 5pm PST, and I'll randomly select a submission. Winner gets a free copy of The Visual Miscellaneum by David McCandless.