Nmap visualizes site popularity as scaled icons. Favicons, that is. They're that little icon that shows in your address bar or when you bookmark a site in your browser. If you're reading this on FlowingData, you should see a little red icon next to the URL. The larger the icon, the more popular the site is, based on Alexa traffic data. In whole, the image is a giant 37,440 by 37,440 pixels image. Google is 11,936 x 11,936 pixels. Facebook is 6,736 × 6,736 pixels. Yahoo is 6,544 × 6,544 pixels.

And I'm happy to report FlowingData is a whopping 80 × 80 pixels. Aw yeah. Zoom in about a billion times, and you'll find the icon in there: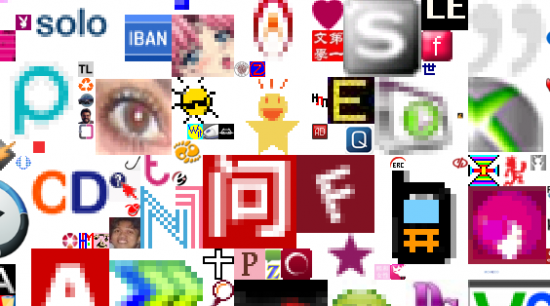 Is your site in there? Enter a URL in the search field to find out.
The Web is a big and diverse place. You know that. I know that. But it's always nice to see just how diverse it is.
[via | Thanks, Elise]