Stephen Walter's The Island looks like an ordinary map of London from afar. Just a bunch of scribbles, actually. But zoom in and you get something more.
The Island satirises the London-centric view of the English capital and its commuter towns as independent from the rest of the country. The artist, a Londoner with a love of his native city, offers up a huge range of local and personal information in words and symbols. Walter speaks in the dialect of today, focusing on what he deems interesting or mundane.
Zoom in once. Outlines and locations appear.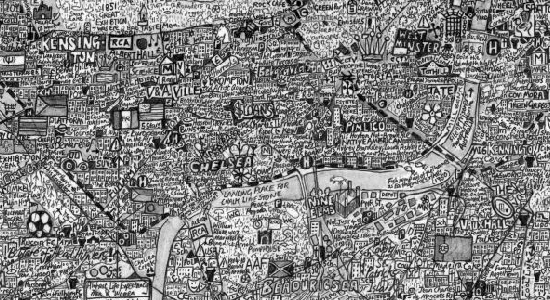 Zoom in all the way. It's an extremely local and personal view of the area. You see tiny narratives, little icons, and and scribbled roads.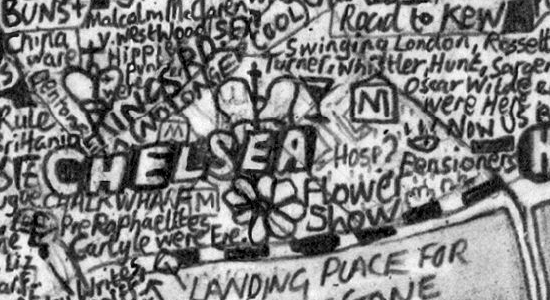 I've personally never been, so the meaning is kind of lost on me. I am however very interested in this flower show in Chelsea. Any locals care to comment on the accuracy of this thing?
[via @creativeapps]