With the 2010 UK elections coming up, the Guardian explores possible outcomes, given a certain amount of swing votes. Three views are provided: a grid map (above), your traditional geographic map, and a bar chart. You can select a region of interest, and it stays highlighted as you switch between the options.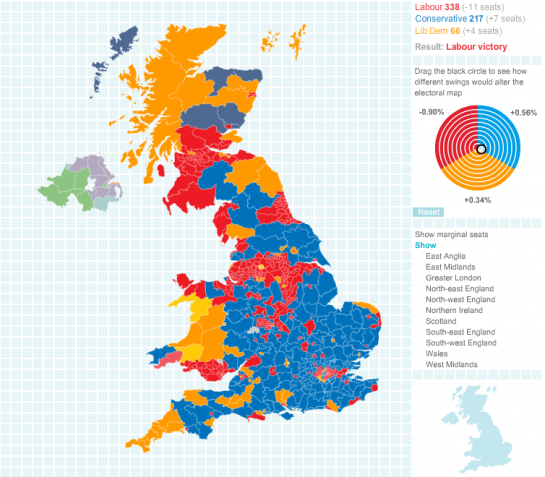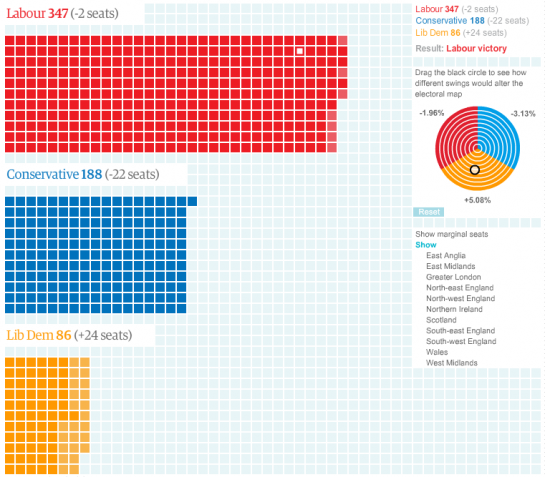 The cool part is the swingometer, which lets you explore alternative outcomes if there were a swing towards any particular party (based on 2005 election results). Shift the black circle all the way to the red side, and the Labour party wins. Shift the circle closer to the blue section to give more votes to the Conservative party.
Thoughts? I'd be especially interested to hear from UK readers, given I have zero knowledge of UK elections.
[Thanks, @b_beesley]