Picking a cell phone plan is confusing, but it doesn't have to be.
Providers purposely make it that way, so you don't see all that you're forking over per month until you're locked into a horrible 2-year plan. It doesn't have to be like this though. Let's look at the data to find what cell phone provider has the best price.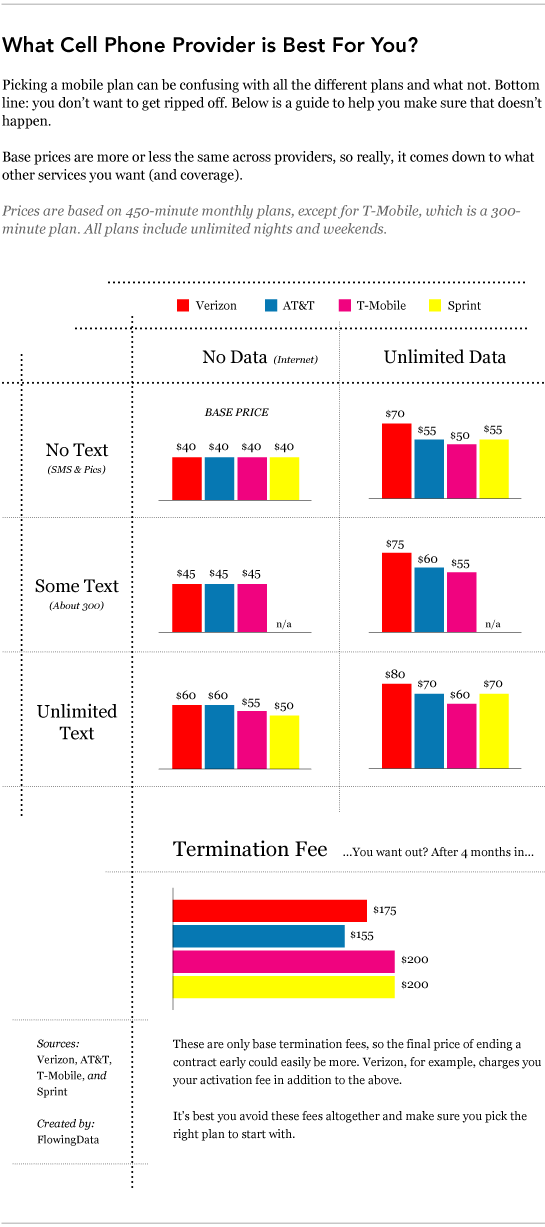 Prices are a little different if you have an iPhone, but it's not like you have a choice in provider anyways ;).
Okay, so now you've seen the numbers. Are you are on the right cell phone plan?