NPR provides an in depth view of the U.S. electric grid, exploring the network, power sources, and where in the country power is coming from:
The U.S. electric grid is a complex network of independently owned and operated power plants and transmission lines. Aging infrastructure, combined with a rise in domestic electricity consumption, has forced experts to critically examine the status and health of the nation's electrical systems.
The above is a view of the grid; below is a view of nuclear and solar energy across the country.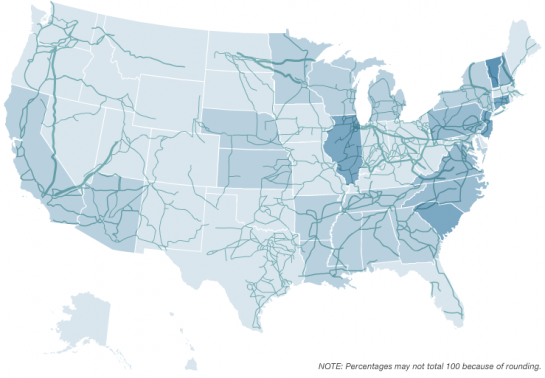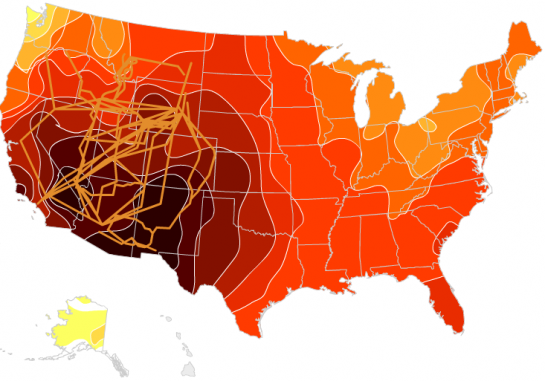 The NPR team obviously put a lot of work into this interactive graphic. Explore data from eleven different data sources, apply filters, and view breakdowns for each state via a smooth interface. Really impressive work. Check it out for yourself.
[Thanks, Chris & Michael]