Just about everywhere you go there's something in the news about swine flu, and so naturally, when I first heard about it, I waited for The New York Times to put up a graphic. That was the first one. Here's the second (above).

Nicolas Rapp from AP also provides this explanation of how swine flu spreads: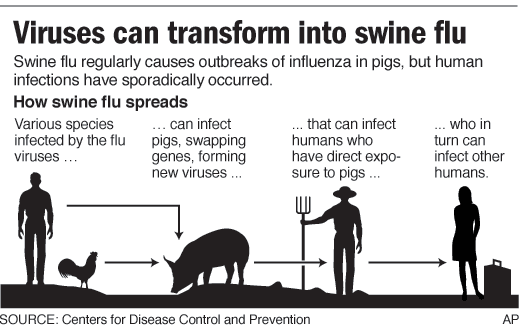 Finally, if you'd like to take a look at the data yourself, the Guardian Data Store provides a full list of swine flu cases by country and by date.
[Thanks, @datavis]