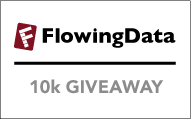 Where does all of our tax money go? Well, here's your chance to find out. Graphic designer Jess Bachman from WallStats has kindly put up three Death and Taxes posters for our 10k giveaway. This one ends Sunday, Feb 22 at 8pm EST.
Prize Description
After the popularity of the 2008 Death and Taxes poster, naturally there had to be a Death and Taxes: 2009.
"Death and Taxes: 2009" is a representational poster of the federal discretionary budget; the amount of money that is spent at the discretion of your elected representatives in Congress. Basically, your federal income taxes. The data is from the President's budget request for 2009. It will be debated, amended, and approved by Congress by October 1st to begin the fiscal year.

The poster provides a uniquely revealing look at our national priorities, that fluctuate yearly, according to the wishes of the President, the power of Congress, and the will of the people. If you pay taxes, then you have paid for a small part of everything in the poster.
Here are a couple of shots: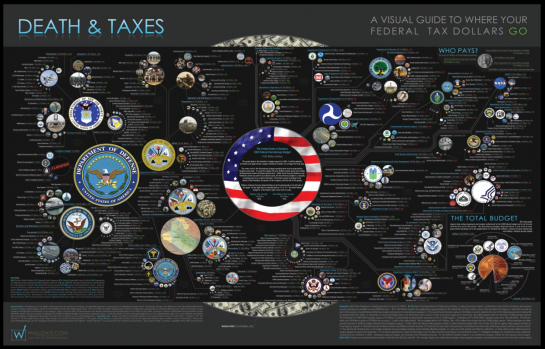 Check out the full, zoom-able, pan-able version to get the full effect. Jess goes into tremendous detail on how our tax money is spent and it's one of those posters where you'll see something new every time you look at it. It was even featured on Martha Stewart:
How to Enter
Like I said, there are three posters up for grabs in this round of the giveaway. All you have to do is promise that you will tell at least one person about WallStats in the comments below. Easy enough. Three winners will be randomly selected at the end of Sunday. Needless to say, make sure you enter a valid email address so we can contact you when you win. Good luck!
Stay tuned. There are some book giveaways coming up.
UPDATE: Finito. If you haven't received an email from me yet, keep an eye out for more giveaways this week. The other WallStats poster, 389 Years Ago, is coming up very soon.