There are so many ways that you can cut a dataset whether it be big or small. Cut it by time, different chunks of time, categories, etc., and you just might get a different story out of your graph. Over on Barry Ritholtz' blog, The Big Picture, debate over the extent of job losses and this recession led to these four depictions of, well, job losses and recessions.

This first one is from Time Magazine, which shows job losses in recent recessions, and what got the discussion started.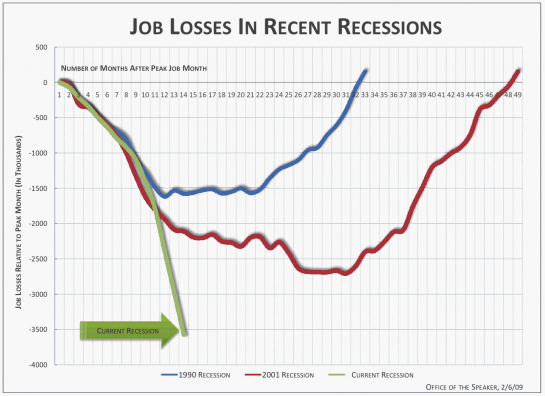 This one takes the natural next step and shows job losses is all post World War II recessions: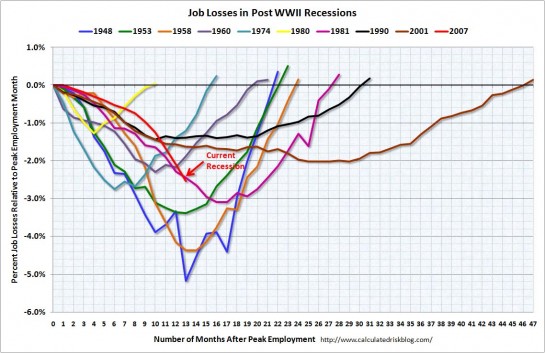 Now what if we look at the time it took to recover from job losses? Does that give us a better story?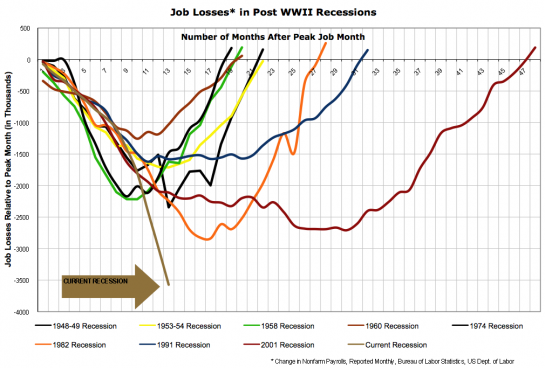 Lastly, here's a look at the recession decrease in employment from the peak of NFP(?) per household: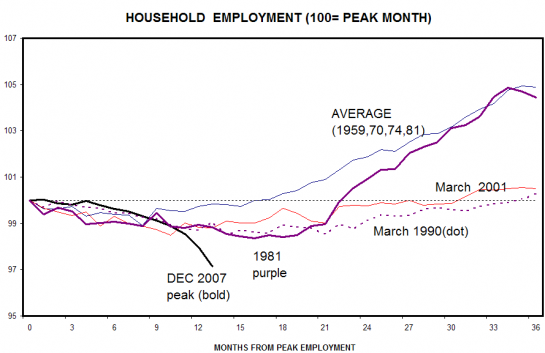 I'm no economist, but it's clear from the graphs that there is some serious job loss, and probably why Obama is so focused on creating and saving 4 million jobs. However, the severity of the current recession changes depending on what angle you point your camera. Which viewpoint do you think is right?
[Thanks, Barry]