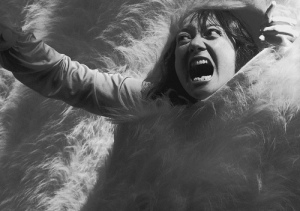 Photo by
Darwin Bell
It happened again. I told someone I study statistics. He told me that he hated statistics in college. It doesn't annoy me like it used to – I've come to expect it – but why do so many people have this beef with stat? Is it really that boring? Confusing? What is it about statistics that turns people off? So I reach out to all of you:
What is it that makes statistics so uninteresting?
I'm going to assume that the icky factor is less for FlowingData readers (obviously), but still, I implore you – tell me why statistics sucks. I must know.