Nike+ is a device you hook up to your shoe and iPod Nano to track your running patterns and receive feedback while you're running. Already a million people around the world have been training with the device, with the U.S. putting up 2.4 million global training miles. This past Sunday was "the day the world stopped to run" in the Nike+ Human Race 10K.

I was in New York last week and got a picture of the giant Human Race display in the middle of Times Square.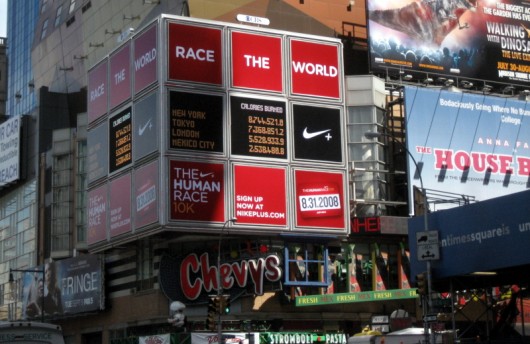 It's a really great self-surveillance example. It's millions of people taking interest in themselves, collecting data, and then ultimately making a contribution to a group. In this case, people are grouped by countries.
Did any readers participate in the race? I'd be interested to hear how it went.