Area Codes in Which Ludacris Claims to Have Hoes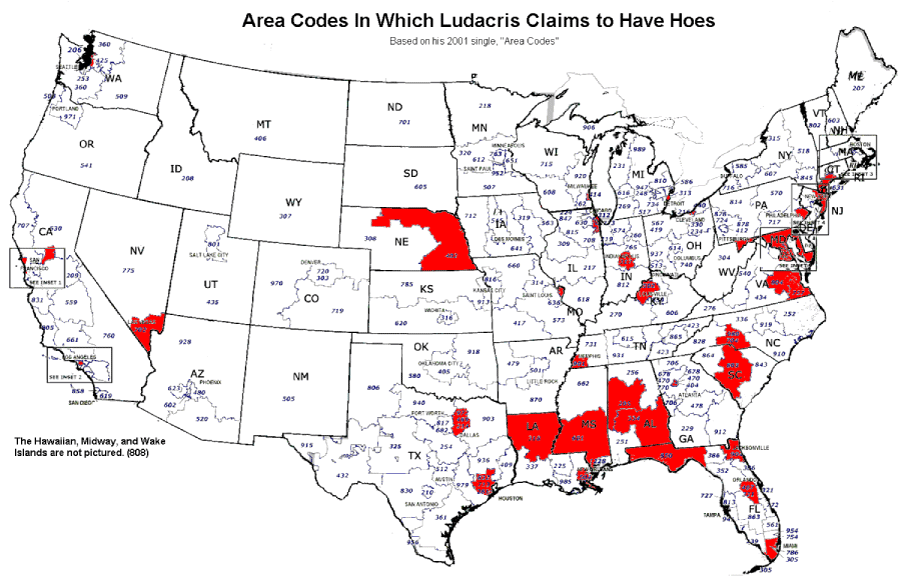 I thought this map was amusing. As you can see, Mr. Bridges prefers those in the southeast and northeast according to his 2001 hit single, Area Codes in which he raps about all the female friends he has made.
This is yet another example of the ubiquity of data. If you can find hoe data in Ludacris' Area Codes, you can find data anywhere. Here's the large version of the above map. By the way, I'm sorry if I've offended anyone with this hoe data. Hoe data.
[via Strange Maps]