StatCrunch and Covariable aim to put statistical analysis on the Web via a graphical user interface (GUI). The former is meant for students in an introduction to statistics course while the latter wants to be a little more; however, both have a lot in common. Here are my thoughts.
Trying to Simplify Analysis With Toolbox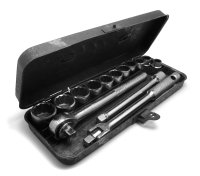 Through undergrad and graduate school, I've always used R for analysis, so performing analyses through a GUI has always seemed a little strange to me. Although I suppose I don't really have any good reason to feel that way.
I think the main difference between programmatic and clickety analysis is that when you're doing something programmatically, you need to know what method or tool you want to use before you actually use it.
With a GUI, you tend to have a list of methods (e.g. ANOVA, multiple linear regression) in a menu and you just click on the one you want to use. It's kind of like a big toolbox of statistical tools that should make analysis easier (since it allows you to avoid all code), but I'm still a bit skeptical.

Why I'm a Skeptic
Statistics is a little, er, make that a lot more than running data through some tests and procedures (otherwise, I'm really wasting my time with this whole PhD in stat thing). The way that Covariable is designed makes me feel like analysis has been taken down a peg or two where there are all these buttons, but not as much context as I would like.
I think the type of people who would use Covariable will (are?) most likely people who don't completely understand the concepts behind the methods, and the people who do know how would rather use something like R or some desktop tool.
StatCrunch is similar, but doesn't market itself as a social data analysis tool. Rather it's more of a learning tool to go with some class (based on the testimonials).
Although I'm still not completely sure about the advantage of the user interfaces of either application over a programming environment like R because code provides you with a certain flexibility that buttons won't give you. When you're messing with complex data, you definitely need flexibility.
User Interface Needs to Improve
Both user interfaces are a little jumbled. Even as a stat person, I had trouble navigating, so I can imagine how confusing it might be for someone less experienced.
Covariable (as seen below) has a lot of tabs and drop-down menus as well as some ambiguous terminology which adds to the confusion (e.g. bin).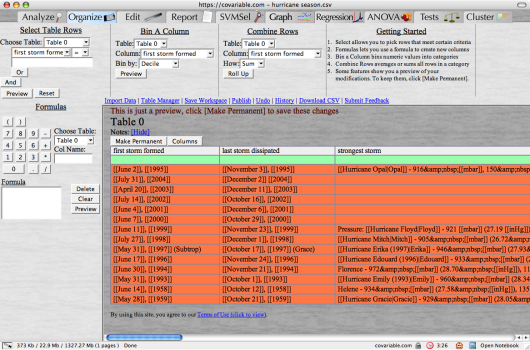 StatCrunch is a little cleaner than Covariable and a bit easier to navigate, but still needs some work.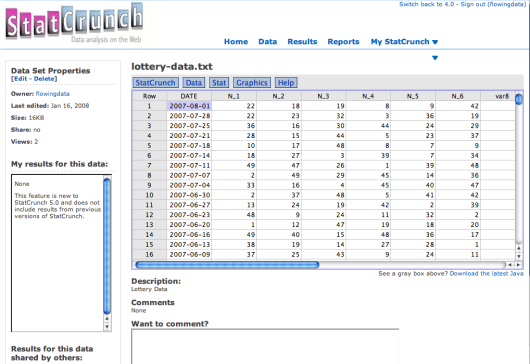 Both applications are looking very 1990s, which makes me wonder how much development is going on for both. I won't get into the visualization just to keep things short, but the graph and charts available aren't anything to write home about.
Final Thoughts
It pains me every time to see stat- and data-related online applications that I can't give good reviews for, but that just seems to be a trend that we'll have to change and hopefully, we can aspire to be a bit more than just a tool box. I absolutely want stat, analysis, and visualization to be more available to non-experts; it's just that there's still a lot of work ahead for this to happen.
When we judge these social data analysis online applications, which Covariable wants to be and StatCrunch does not, I think we have to ask these questions — Does this application provide an advantage over an Excel spreadsheet emailed to multiple people? Is there any advantage to using the analysis tools online over using those that are already available on our desktop? I can't quite say yes yet, but I'm looking forward to when I can.