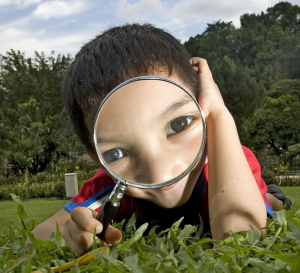 The number of Web applications to collect data and information about yourself continues to grow; if you want to track something, most likely there's an online tool to do it. This is great – especially since a lot of the applications seem to have a lot of users, which means an interest in data. Whether it is deliberate or not is a different question, but you know, that doesn't really matter. What does matter is that people are taking notice. However, as users, developers, and designers, we shouldn't be satisfied too quickly with what we have. Want more. Demand more. It's interesting and oftentimes fun to log data about your life – whether it be when you go the bathroom, your sugar levels, or your mood. You get some nice graphs and charts, it looks cool, and maybe you learn something about yourself.
But all the self-surveillance tools so far are mostly about a single dataset or two at most. You track your weight and what you eat, but it's more complex than that. Life is complicated and data is an abstraction of life after all. Do you eat when you're depressed or are you depressed when you eat? Do you feel better if you exercise? What about sleep? How much sleep and exercise is best for you? What days should you exericse and how many days in a row and for how long? What truly makes you happy? I want my self-surveillance application to not only give me the ability to find these answers but to give them to me with very little effort on my part.

Process It and Find Information
There's no need for me to go over all the personal tools available online again, but they all share a common theme. They concentrate on a single aspect of your life, and the more generalized ones don't do much to relate multiple data streams. For example, RescueTime only measures activity on your computer, Bedpost is specifically for sex, and Motionbased is only for exercise. I'm not trying to knock these tools though. The area is relatively new, so we're all just getting started. My own project, your.flowingdata, is not even close to where I want it to be. Applications like Swivel (which I realize isn't specifically for self-surveillance) and me-trics do some correlating, but it's very basic and often not very useful. Daytum uses the Google Charts API, and has managed to make it look good, but there's no data processing on their part, which is again, the theme we're seeing across all self-surveillance tools.
It's the show-it-all approach. This works to extent, but the human brain can only process so much. I'm specifically thinking about the non-professional majority who don't necessarily know statistical methods. Even if you do, woudln't be nicer if the computer/application did it for you (in an intelligent way)? I mean, if all the data are on the server anyways, we might as well do something useful with it.
Digital Self in a Physical World
Okay, more data processing. Check. The ultimate self-surveillance tool has also gotta be ubiquitous. I don't want to have to wait to get to my computer to record something. I want to log it right then and there. Luckily mobile phones make that possible. With SMS and Internet connectivity practically everywhere, we can log data pretty easily. Twitter has made it easier.
There's still the tough part of remembering to send data over to the servers. A lot of it is manual data entry still, and that leads to sparse data. It also takes a while for anything worthwhile to show up in the graphs and plots, so people get bored quick. You're dubbed a "data geek" if you keep at it.
I don't know if we'll ever get rid of that stigma, but I look at Facebook and Twitter as my glimmers of hope. There's a whole culture around the two. Everyone thought Twitter was a super nerdy thing to do (my wife still thinks it's weird), but millions of people are using it and the (mainstream) community is growing at a rapid pace.
Facebook in particular has managed to intertwine itself with real life. I hung out with a very non-tech crowd this past weekend, and I heard about Facebook more than I ever had in my life. People use it to stay updated on their friends' lives as well as keep others in the know, and update their status multiple times per day. After an event in the real world, many feel it's necessary to upload pictures to Facebook immediately after. It's an interesting culture. Of course, people don't use Facebook to broadcast their weight or when just went doodie, but they are uploading and entering info (or data depending on who you ask) frequently, and I don't see why that culture couldn't extend to more data-ish things. Some people will cry information overload, but that's what data processing is for.
Make It Exploratory
The computer shouldn't do all the processing though. It should do a lot, but not everything. We are after all pretty good at finding patterns (even when they're not there). When you've been collecting data about yourself for a long while, you're going to need some exploratory tools. Without them, the pie graph and bar charts will get out of hand, and you're pretty much back at where you started – a boat load of data with nowhere to go. I'm thinking something like a Many Eyes for automatic personal data. You would then tell the computer to keep an eye on things when you find something interesting in the visualization tools. Imagine all your data streams in one place where you could explore, analyze, bookmark, etc.
The Perfect Self-surveillance Tool
In the end, I want all of my data in one place with some machine learning in the background and the ability to analyze and visualize easily and thoroughly. We're not quite there yet, but I'm looking forward to when we do. Information overload? No. Better-educated decisions and a completely different view of ourselves and our surroundings? Definitely.
What's in your perfect self-surveillance tool?