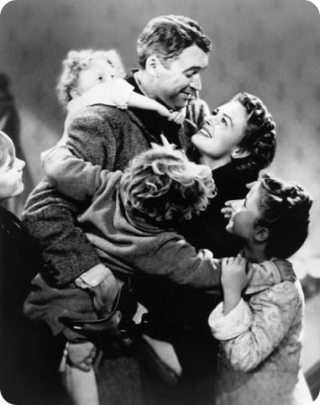 Merry Christmas Bedford Falls! Merry Christmas you old Savings and Loan! Merry Christmas Mr. Potter! Merry Christmas! Gosh, I love that movie. I watch it every year, and it never gets old. That scene where he comes home so happy to be alive, his children are hanging off of him, and he's embracing his wife… wonderful.
On that note, posts here on FlowingData will be sparse through January 1 as I buckle down and focus on relaxing and having fun. I can't wait to see what Santa brings me. I am going to make sure I leave him extra cookies and a big glass of milk. I suggest you do the same. Santa wasn't so nice last year. He gave me a pair of used socks, a half-eaten candy cane, and a note that asked, "Where are my cookies and milk?" I am sorry Santa. It will never happen again.
Merry Christmas and have a happy new year!