Meteorites seen falling since 2500BC visualized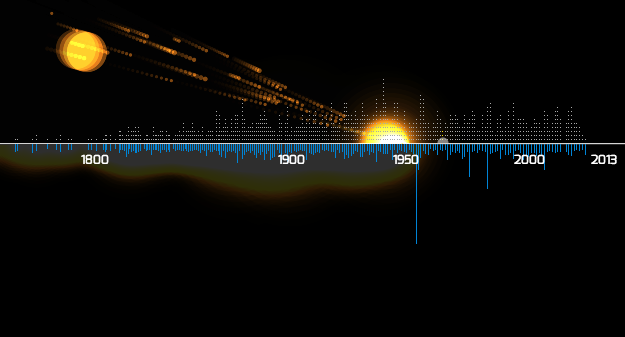 About 35,000 meteorites have been recorded since 2500 BC, and a little over 1,000 of them were seen while they fell, based on data from the Nomenclature Committee of the Meteoritical Society. Carlo Zapponi, a data visualization designer, visualized the latter in Bolides.
We saw a mapped version of this data a while back, but Bolides takes a time-based approach. A bar chart shows the number and volume of meteorites that have been seen over time, and on the initial load, you get to watch the meteorites fall, one bright orange fireball at a time.