A graphical summary of Euro 2012 on Twitter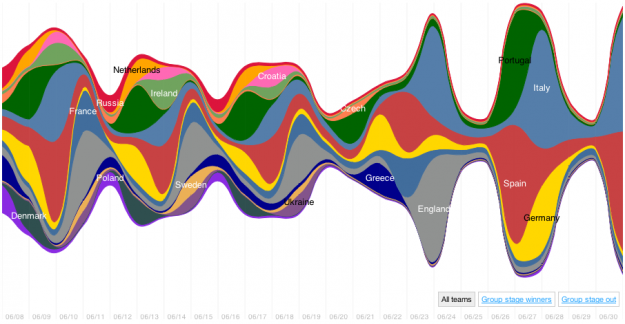 Nicolas Belmonte, a data visualization scientist at Twitter, visualized the change in tweet volume during Euro 2012. It starts with a streamgraph for an overall view, and when you click on a team you get a time series for each of that team's matches. The selected team appears on top, and the team they are against is on the bottom. Goals are also marked adding context to the spikes.
I didn't watch any of the championship and know next to nothing about soccer, but Belmonte's piece is useful and fun to use. Would come again.