March Madness bracketology – winners and losers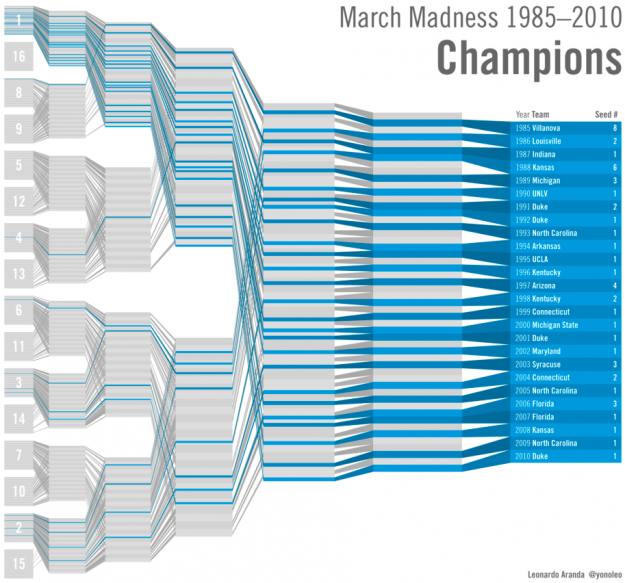 Working off last year's bracketology graphic, Leonardo Aranda took a simpler approach in showing all the winners and losers from the NCAA tournament from 1985 to present. Each line represents a team (not a school), and championship winners are highlighted blue, so what you get is a quick view of the paths past winners have taken. No schools ranked lower than eight have ever win, and most winners have been seeded in the top three.
I like this version better than last year's. The sorting is a lot easier to read and understand. What do you think?
[yonoleo | Thanks, Leonardo]