The Pitching Dominance of Mariano Rivera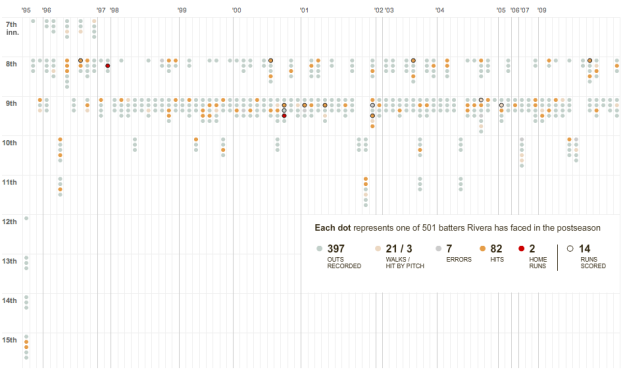 The New York Yankees just won the World Series. I don't know much about baseball, but I do know that Mariano Rivera, the Yankee closer, has a lot to do with the success of his team. Whether you like it or not, Rivera dominates batters with just a 0.74 ERA over 88 post-season games.
The New York Times provides a batter-by-batter look at Rivera's pitching since 1995. He's pitched to 501 batters in the post-season. Only 14 runs have been scored off of him.