You Are Not Allowed to Read this Book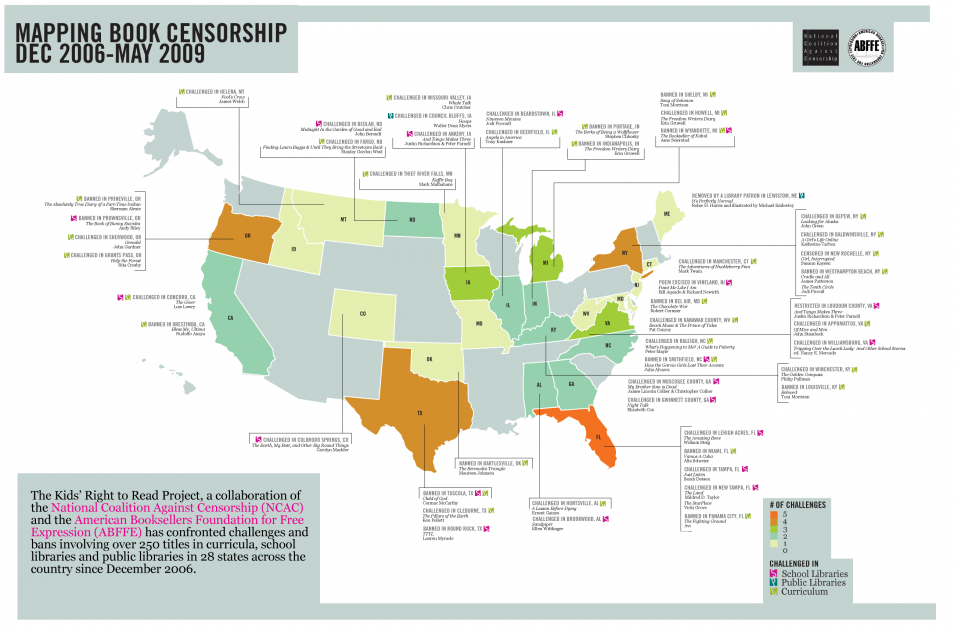 What would a freshman English class be without Of MIce and Men? No George or Lenny? People in Appomattox, Virginia seem to think it'd be just fine.
The National Coalition Against Censorship, however, has different ideas on the matter. For the past couple of years the NCAC has confronted such bans and challenges from libraries and curricula. Above is a map of bans and challenges over from December 2006 to May 2009. Other notable works include The Golden Compass, Girl, Interrupted, and yes, brace yourself, The Adventures of Huckleberry Finn.
[via DataViz]