How Does the Average Consumer Spend His Money?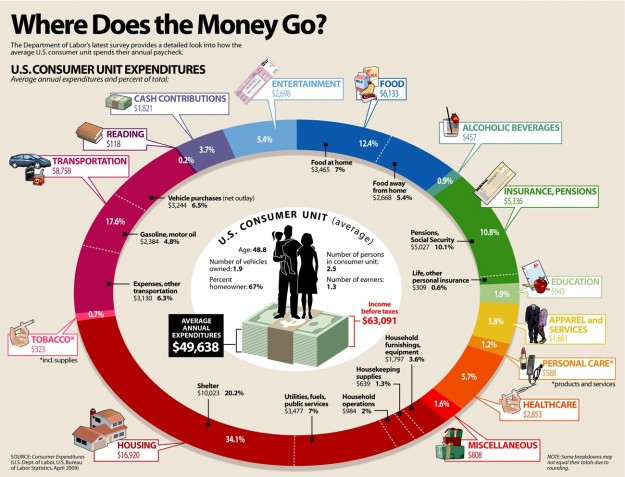 Add another graphic to the list of ways to show consumer spending. Visual Economics displays data from the most recent spending survey (April 2009) from the Bureau of Labor Statistics. Compare this to last year's survey results via an NYT interactive.
The biggest difference I'm seeing is that between last year's spending on housing (42%) and this year (34%). Maybe that's why my mother-in-law keeps telling me it's a good time to buy a house. Do you notice anything interesting?