Colored Tree, Cookies, and Stairs in Visualization Ad
These ads for Hospital Alemán from Saatchi & Saatchi color code physical items for what parents say and what children do.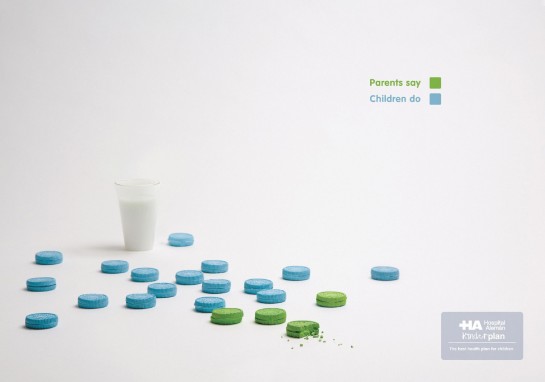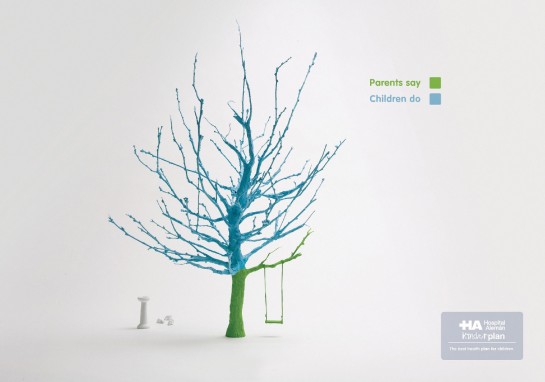 It's not quantitative at all, and a lot of you probably won't even consider this visualization. It is pretty though, and I could see how this idea might be applied to data.
[via I Believe in Advertising | Thanks, Ken]