Artist Charles Sowers specializes in public art works and display of physical phenomena. In Windswept, Sowers displays wind patterns in the actual space.

Windswept is a wind-driven kinetic façade consisting of 612 freely-rotating directional arrows creating a large-scale observational instrument that reveals the complex interactions between the wind and the building. The wind arrows serve as discrete data points indicating the direction of local flow within the larger phenomenon.
Compare this to Fernanda Viegas and Martin Wattenberg's Wind Map or Nicolas Garcia Belmonte's map of wind motion patterns. We're essentially seeing the same data in action, but they're on completely different scales.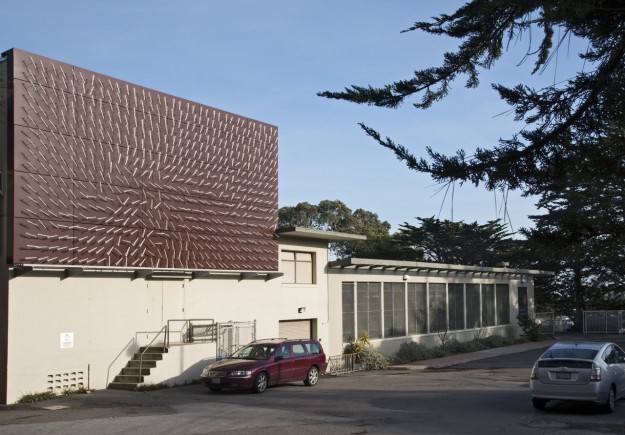 [via Visualising Data]